Testimonials Page
Highly likely to recommend 12/03/2017 - jlg777 Bought and sold a home in 2017 in Las Sendas, Mesa, AZ 85207. Local knowledge: Process expertise: Responsiveness: Negotiation skills: I can't say enough good things about Lori. She knows the market, has excellent negotiation skills, and really cares about her clients. She is quick to respond, has great people skills and is a joy to work with. Whether you're buying or selling, I highly recommend her!
5/1/2017 Hi Lori, we are the folks that bought 6527 S. Front Nine from Shelly And Zach. First I would like to tell you how much we enjoyed working with them. I probably was someone who was determined not to buy a house as much is anybody. My husband, tho, wanted a house.  Anyway, Shelly and Zach were wonderful realtors and helped us find the right house just for us. We are very happy with that and even more very happy with how working with Shelly and Zach went. Not only are they are realtors I feel they are good friends of ours now. We live in Wisconsin for the summer and fall and we miss them.
11/20/16 We are Jean and Gordon Dickinson and we purchased the home at 8821 E. Yucca Blossom Dr. in Gold Canyon with said contract being dated April 15, 2016.  Our agent was Shelly Lovelady of your office.  Shelly had shown us many listings and kept us informed throughout the entire process.  Her Real Estate knowledge, enthusiasm and effort certainly made the process speedy and not confusing.    As a former managing broker and having purchased and sold several property's, this one was certainly one of the smoothest we have experienced, due to Shelly's efforts.  Neither of us use social media so will not post our comments on social media but you should know, as the owner of the business, the efforts of Shelly and Zach.  We would be happy to personally recommend both Shelly and Zack to others, absent social media.  As you can see, we included Shelly  and Zack in this message because all too often we only hear complaints and not of the very successfully completed purchases.    Thank you both;   Jean and Gordon Dickinson
8/2/2016 Dear Lori, Just wanted to send you a note saying how nice it was working with Ronelle selling our home in Gold Canyon! She really did everything we asked and more! When we went back to Wisconsin she did a lot of running and calling for us. We will certainly recommend her to anyone we know buyi8ng or selling a home!
January 10, 2016 Ronelle Wheeler is a very professional & committed realtor for clients who are purchasing a home. She listened to our needs & provided excellent service when buying our property. Ronelle walked us through every step of the way during this process. She responded immediately to our phone calls & text messages. Ronelle is organized & detailed with every aspect covered. She is also a remarkable person who is warm, friendly, & personal. We have purchased 2 homes with Ronelle & would not hesitate to use her service again. Ronelle is a highly recommended realtor & is supported by a strong team.! Mike & Rita Nuest
September 27, 2015 Lori Blank Lori Blank Associates, LLC Gold Canyon, AZ 85118 Dear Lori, After a two year search, we found our second home in Peralta Trails – thanks to the extraordinary efforts that we experienced working with Shirley Cowan. We have over time, had multiple real estate transactions and perhaps the same number of real estate agents accordingly. We count Shirley among the top performers that we have had the pleasure to work with. Please know that this is not a solicited acknowledgement. In our efforts to adequately thank her, this is our expression. The qualities that set Shirley apart are; patience – allowing the process to unfold, honesty, candor, unpretentious, knowledge of the complexities of transactions, communications turnaround, follow up on every detail and knowledge of Gold Canyon as a community. Finally, Shirley surrounds herself with individuals that share the same values and demonstrate superior customer service, from painting to pool cleaning. Should there be the occasion to use us as a reference or to reprint this on behalf of Lori Blank & Associates, you have our permission to do so. In our business pursuits, we know the race for talent and the value of the performance of our associates. You have represented Lori Blank & Associates proudly with Shirley.
4/30/14 As you know, my Arizona home officially closed today. I want to thank you for managing the selling process so professionally. Since day 1, I have been thoroughly impressed with your intelligent and personal approach. You exceeded my expectations in so many ways and obviously got the results I knew you would. I also must thank Shirley for her efforts. She has been a pleasure to work with and was always available and eager to help in any way. You've really got a winner in her; she is very loyal to you and to your clients and she is very competent and creative as a real estate professional. I truly believe you and Shirley were the best two real estate experts I could have chosen to sell my home. I will be very happy to refer you to any of my friends or family in the Phoenix area. Thanks again! Sincerely, Allan Hausen
Ms. Blank, We are the former owners of 3749 N Ladera, in Mesa, and our house was recently sold by Chrissy Hartmann and Dawn Carroll. We want to express our appreciation for the job they did selling our house, and we want you to know how pleased we are with their professional approach. In the fall of 2012 we tried to sell this house, and had a negative experience with the former firm we employed. So we were very careful in our choice of realtors this time. When we interviewed Chrissy and Dawn, we were impressed with their approach, and especially with their marketing strategy. We took a chance with them, and are we ever glad we did. They are both totally professional, pay attention to the smallest detail, and are great communicators. It was a pleasure working with them from start to finish. We think they each bring their unique strengths and together make a great team. Our house was under offer in about a month, which we felt was outstanding in the current market. And their handling of all the various documents and processes to bring it to close of escrow was the best we have seen from realtors, and we have bought and sold quite a few houses. We want to especially make you aware of how impressed we were with Chrissy. She handled all the work around getting repairs done and arranging quotes, and all the myriad small details that need to be taken care of. And she was wonderful. Everything was taken care of, down to the smallest detail. Chrissy was on top of this sale every step of the way, and we were able to relax knowing everything was under control. When we had a small issue around extending the closing date, Chrissy was there to support us and work for us. No pressure, no games, just professional service. Absolutely outstanding work! In conclusion, we offer a big Thank You! to Chrissy and Dawn for a job very well done. Sincerely, Jim Morgan and Therese Former owners 3749 N Ladera Circle
2/13/13 Hi Lori, Please excuse the "email" versus a thank you on real paper! I thought you may have a collection of thank you notes that you put on your website and certainly wanted to add my thanks to what I know must be hundreds of notes!! I couldn't be any happier with a Realtor: *You exceeded my expectations. *You are the consummate professional. *Your customer service was awesome. *You took the time to explain everything to us (sometimes more than once!) Please have any prospective customers contact me. Thank you, Lori p.s. The gift basket was spectacular and we are loving it. Wow! Kathy Parker, Consultant GOLD CANYON!
For Lori Blank Over the last ten years of living in Gold Canyon, my wife and I saw a lot of For Sale signs come and go, and the ones that changed to Sold quickest and most often were always those of Lori Blank. We saw her ads everywhere, and if we stopped to pick up a flyer when we saw one of her signs, there was always one there-- many times, with other realtors, those literature boxes were empty. Plus, she sold the home next door to us-- twice! When the time came that we decided to look for a larger home in the same area, we wanted to buy and move first, then do some painting, carpet, and other repairs on the old house before listing it. Almost immediately after deciding to move, we came across a builder's model home for sale that we loved. But, since we had no idea whether the price was reasonable, we contacted Lori and asked her to act as our buyer's agent. She showed us a few other homes in the same price range, which gave us even more confidence in our choice, so we decided to buy it. Lori helped us negotiate the price, then protected our interests through the purchase process with the builder. Once we'd moved into our new home, Lori helped us prepare the old one for market, advising on paint and carpet choices, and providing names of local contractors that did good work at reasonable prices. We listed the home with Lori a week before Thanksgiving. Despite the expected lull in buying activity over the holiday season, the house was sold, and at a higher price than we really expected, by the end of January. If we ever decide to sell the new place, we'll definitely call Lori again!
You really know how to make people happy! Thank you for the outstanding job you did in getting our home sold for us!
Thank you so much Lori for selling our Mountainbrook home in record time for the highest price we are very very happy!
Thank you so much Lori for all your patience and perseverance in the purchase of our home in Mountainbrook Village! You made a stressful time so easy for us!
Lori, you were a deligjht to work with and I cant thank you enough for the professional job you did in selling the Casita! you have a great personality and I loved working with you!
Dear Lisa,
Thank you so much for all your hard work and energy that you put into selling our home. We really appreciated your imput and knowledge of Peralta Trails and the Arizona market. After 2 years of not selling and them meeting you, we really felt comfortable and in hands! With deep gratitude,
Regarding Lisa Fonseca

We would like to highly recommend Lisa for any of your real estate needs. She not only sold our house within one month, but also was invaluable with her assistance in purchasing our new home. She saved us almost $3,000 in disputed fees on our purchase of a "short sale". She also was able to have our low appraisal adjusted $20,000 higher than the original. We would not have been able to sell the house without this adjustment. Her real estate and legal knowledge were extremely impressive. She stayed in contact with us during every step of the way, and also was a relentless negotiator during the wait period for the short sale. She has a wonderful personality, and is a joy to work with.
Dear Lori,

Thank you for all that you did in getting our mother's home sold in Mountainbrook! We could never have done it without you! Your help has been greatly appreciated by all!
I am writing to tell you how impressed my wife and I were with your daughter LISA FONSECA. She is a very devoted and a hard working individual, one you should be very proud of! In today's climate it is unusual to see this type of professionalism and dedication in an individual. Lisa went the extra mile even above and beyond what we had expected. In today's world most people do not take the time to stop and give compliments, that is why I have written to you. I have given her name and number to other individuals I work with and who are interested in following Norma's and my lead in your area. Both Norma and I highly recommend Lisa to anyone interested in obtaining a reference or recommendation. Once again, you have raised a fine daughter and you and your husband should be very proud of Lisa!
Dear Lori,

It has been a pleasure working with your! The champagne will toast my new home which you have made possible! Thanks again!
Thanks so much for all your assistance in our recent purchase in Gold Canyon Estates! Our trip down to close and move was fast and furious! We accomplished a lot and look forward to more relaxing times there.
Thank you again!
We just want to say thank you for all your hard work on our sale. We appreciate your staying in touch with us and walking us through that frustrating "end-game"! We only wish we could import you to Alaska to sell our other house. Thanks also for the Kokopelli such an impressive piece he is! He'll have a place of honor in our yard. We're glad we will be neighbors in Gold Canyon and we want to stay in touch with you! Thank you, thank you, thank you!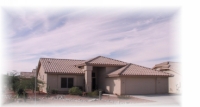 LORI, Thanks for all your help in getting our MountainBrook Village home SOLD quickly and for a great price! Your two sided color flyers, the virtual tours on the internet and all the newspaper advertising you do is what did it! Thanks again! We also want to thank you for all the time you spent with us in finding our Picacho on the Golf Course in MountainBrook and negotiating for us!
Thank you!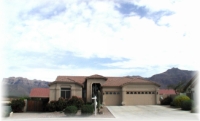 Thank you LORI so much for taking the extra effort to get our home SOLD and getting us the price we needed! Your advertising in the newspapers and on the internet made all the difference!

Thank you Lori!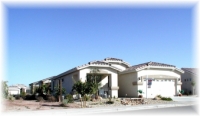 Thank you Lori for selling my home in TRILOGY in 2 weeks! Your hard work produced a wonderful buyer in record time! I am now back with my family out east and very happy. Just wanted you to know how much I appreciated your flexibility, determination and wonderful smile!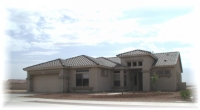 Thank you Lori for getting our home SOLD in Trilogy, just in time for us! Your energy, ads, flyers and internet virtual tours really worked! We just love our new home.

Thank you!!



In all our dealings with Realtors over the past ten years, we have never met anyone as kind, helpful and energetic as you have been. Without hesitation, we would highly recommend your service to anyone who is looking for an experienced, caring Realtor who gets things done! Thanks for taking such good care of us!